Evan's Updates
It is far from a coincidence that, during an Obama administration, they are dancing in the streets of Tehran and rioting on the streets of America.
Articles & Videos from Conservative Speaker Evan Sayet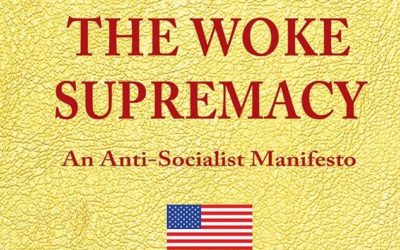 Whereas my previous book, The KinderGarden of Eden: How the Modern Liberal Thinks offered the definitive description of the ideology of Democratic Socialism and why it is today's Left sides only and always with all that is evil, failed, ugly and just plain wrong, The Woke Supremacy explains the system of Socialism they embrace and why it leads invariably and inevitably to the greatest atrocities the world has ever known. America stands at the brink of a second civil war and The Woke Supremacy is intended to provide moral clarity about the cause we will be fighting for in much the same way that Uncle Tom's Cabin did for the Civil War and Common Sense did for the Revolutionary War. At just 130 pages, like those other works (UTC was serialized in newspapers first), The Woke Supremacy is "bite-sized," and, I believe, a gamechanger. The Woke Supremacy is available in both eBook and print form. Make sure to get a copy for yourself and one to give to your friends. If this book is what I believe it to be — and the reviews thus far make me believe it is — The Woke Supremacy may be one of the most important books available at perhaps history's most critical juncture. Evan Sayet ...
The Heritage Foundation's Most Watched Lecture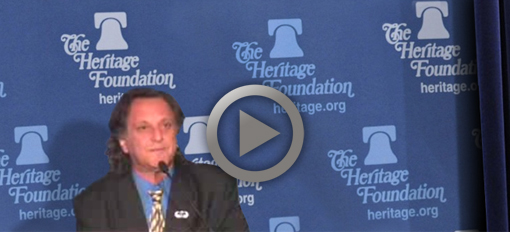 The Conservative Forum's Most Watched Lecture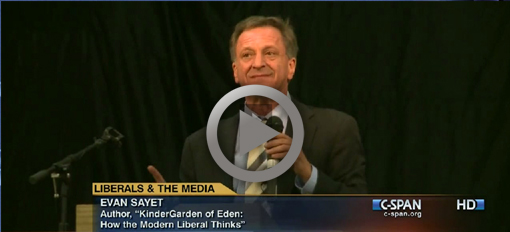 Why the Modern Liberal's thinking leads him to side with evil over good, wrong over right and the behaviors that lead to failure over those that lead to success. Further extrapolating on the ideas in his wildly popular viral youtube talk to the Heritage Foundation, that has received over 600k hits, Evan Sayet uses his signature wit in this new book to ask thought- provoking questions during these turbulent economic and social times. And he provides the reader with some surprising answers. Andrew Breitbart said that conservative comedian, Evan Sayet's Heritage Foundation Speech was 'one of the five most important conservative speeches ever given.' That speech was the foundation for this book. How did the song "Imagine" by John Lennon become the perfect symbol of liberal thinking? Why does Bruce Springsteen dub "pain" as the wages of toil and hard work? What's the Democrats' beef with God? What do they have against the Jews of Israel? Why do they want abortion to be commonplace and frequent? Why does the Modern Liberal –the dominant force in today's Democratic Party and in so much of today's popular culture – seem to always side with evil over good, wrong over right and the behaviors that lead to failure over those that lead to success? Evan Sayet answers those questions and a lot more.
Amazon Number One in paperback, Commentary and Opinion
"Perhaps the most important book I've read in the last ten years.  It has forever changed and clarified the way I view the world" — Bill Whittle Buy Now